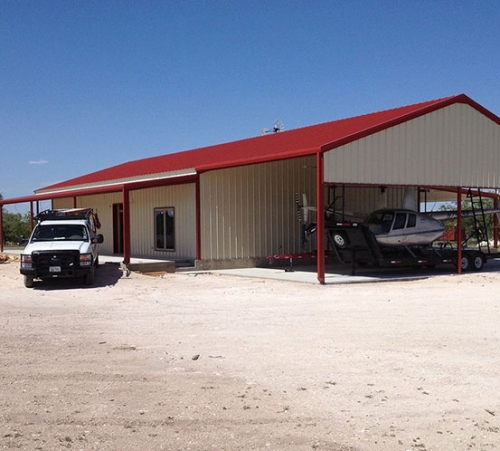 WHY TRUST OUR CUSTOM
METAL BUILDINGS?
We have over 30 years of experience in this business, so there's no need to worry about mistakes slipping through the cracks. We will always get the job done right the first time. Our experts will work side-by-side with you during the design and building processes. There's nothing we can't do.
However, we're more than just barn builders; we're reliable professionals you can trust to give our very best effort in everything we do. Exceptional customer service is very important to us. You can rest assured we will never overcharge you for a project or guide you in the wrong direction.
Call (325) 656-4696 to get started!